McKinney High School
Class of 1969
In Memory **
Bill Foust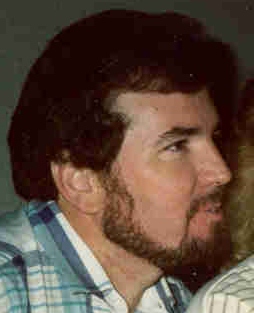 From The Arizona Republic, Phoenix, Arizona
Thursday, January 23, 2003

"William L. Foust, 51, of Chandler, Arizona, passed away Monday, January 20, 2003. He was born September 17, 1951 in McKinney, Texas to Carroll and Margie Foust.

"William worked in the automotive business for 35 years, the last 6 of which he was a store manager for Car Quest Auto Parts. He was also the vice president of the Automotive Wholesalers of Arizona.

"He was an avid golfer, and he loved the ocean and beaches.

"The most important thing for him, though, was his family.

"He is survived by: his loving wife of 15 years, Karon; daughters, Holly and Kelly of Az.; son, Christopher of Texas; sister, Bobbye Helen of Texas; brothers, Paul, Tom, and Jim, all of Texas, and Don of Conn.; and grandson, Christian of Texas.

"A memorial service will be held Friday, January 24, 2003 at 1:00 p.m. at Valley of the Sun Mausoleum Chapel located at 10940 E. Chandler Heights Rd. in Chandler, Az."