McKinney High School
Class of 1969
In Memory **
Rosie Crockett (Roberts)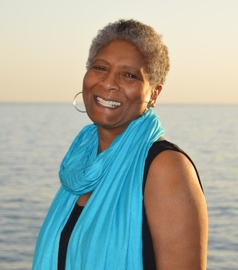 Rosie Mae Crockett Roberts passed away August 25, 2015 at the age of 64. She was born on December 26, 1950, in Dallas Texas to Walter Robert (Bob) Crockett and Helen Chappell. Rosie attended McKinney High School. She operated a home daycare for twenty years. Rosie worked for Fisher Controls, Plano Title and North Dallas Gazette. She was a member of DayStar Deliverance Ministries for forty-two years. Rosie served faithfully in numerous capacities down through the years, such as Secretary, Usher President of the Women's Aide, Teacher for the New Member's classes and Community Outreach Liaison. She also served as an Ordained Minister. Rosie found great pleasure in serving her community as she volunteered at Presbyterian Hospital of Plano where she assisted the Chaplain by visiting the patients, Presbyterian Hospital of Allen Information Desk, Victoria Gardens in Allen as she visited and prayed with patients, Meals on Wheels of Allen, Allen Food Pantry and Minnie's Food Pantry, just to name a few.
Those remaining to cherish her loving memories include her husband, Robert of Allen, Texas; children, Vincent A. Roberts of McKinney, Texas, Anthony E. Roberts of Murphy, Texas, Demarcus L. Roberts of Allen and Danielle Roberts (Carlos) Borge of Frisco, Texas; Mother, Helen C. Perry of Allen, Texas; sisters, Betty Frost, Ora Lee Crockett both of Sherman, Texas and Lisa Smith of McKinney, Texas; sister-in-law, Tammy Taylor of Sherman, Texas; grandchildren, Vincent A. Roberts, Jr. and Gabriela A. Roberts of Naperville, Illinois, Jared A. Roberts, Aryn A. Roberts, MaKayla L. Roberts, Makel (Trey) Roberts all of Allen, Texas, Miria N. Cruz of Arlington, Texas, Kennedi L. Thompson, and Gabriel (Gabe) Borge of Frisco, Texas; nieces, Kimberly Simmons of Garland, Texas, Rosa (Shon) Roberts Leatherwood, Lexington, Kentucky; and a host of other nieces, nephews, cousins and friends.
Rosie was preceded in death by her father, Walter Robert (Bob) Crockett; sister, Anna Margaret Simmons; brothers, Johnny Taylor and Walter Dale Crockett.
A funeral service will be held at 12:00 noon, Saturday, August 29, 2015 at Turrentine-Jackson-Morrow Funeral Home Chapel in Allen, Texas. Interment will follow at Ridgeview Memorial Park in Allen, Texas. The family will receive friends during a visitation on Friday evening, August 28, 2015 from 5:00 p.m. to 7:00 p.m. at the funeral home.