McKinney High School
Class of 1969
In Memory **
Royce Morris
Funeral services for Royce Lynn Morris, 64, of Bonham, Texas will be at 2:00 p.m. on Wednesday, February 3, 2016 at Cooper-Sorrells Funeral Home in Bonham, Texas. Bro. Charles Morris will officiate; interment will follow at Pilot Grove Cemetery near Whitewright, Texas. Mr. Morris passed away on Saturday, January 30, 2016 at Texoma Medical Center in Denison, Texas.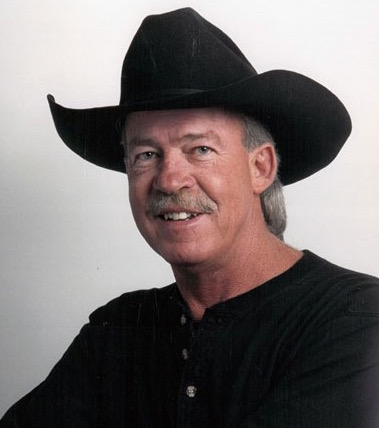 Royce Lynn Morris was born on August 6, 1951 in Sherman, Texas to Charles Winfred and Ruby Christine (Watson) Morris. He married Debbie (Rivers) Morris on September 2, 2000 in Bonham, Texas. Royce was a retired inventory control manager from Fisher Control in McKinney, Texas. He was a loving husband, father, and grandfather; an avid bass fisherman, and he never met a stranger.
Royce Lynn Morris is survived by wife, Debbie Morris of the home; daughter, Stacia Miller of Bonham; step sons, Branston Back of Bonham, and Jordan Back of Bonham; grandsons, Bryce Cook of Rowlett, and Jantze Back of Bonham; brothers, Charles Morris and wife Shirley of Van Alstyne; Doyle Morris and wife Julie of Whitewright; and Jerry Morris and wife Donna of Sherman; sister-in-law, Paula Morris and numerous nieces and nephews.
He was preceded in death by parents, Charles Winfred Morris and Ruby Christine Morris; sister, Shirley Jean Ballard and brother, Bobby Don Morris.
Serving as pallbearers will be Bryce Cook, Teddy Doyle, Jim Stanley, Dan Roper, Jimmy Mosley, and Dan Castro. Serving as honorary pallbearer will be Travis Scooter McCollum.
Family visitation will be on Tuesday, February 2, 2016 at Cooper-Sorrells Funeral Home in Bonham, TX from 6:00 p.m.-8:00 p.m.
To convey condolences or sign an online registry, please visit www.coopersorrells.com
Copyright © 2016 - North Texas e-News, LLC